Native Seed Propagation
Plants are the foundation for ecological condition and habitat value.
Native Seed Propagation Projects
Casa San Ysidro Heritage Field
Ecological restoration often depends on seed from native plants for success. At the Casa San Ysidro Heritage Field in the Village of Corrales, we are growing restoration seed highly adapted to our local climate and conditions. In partnership with the Institute for Applied Ecology's Southwest Native Seed Partnership and the Albuquerque Museum, we established a one-acre native seed production field, as well as an ethnobotanical education garden, in early 2021. We grow ten native species for their seed, and each species was originally collected from nearby wild populations. The seed harvested from the production fields will go on to help with restoration at appropriate sites across our ecoregion.
As the Casa San Ysidro Museum serves primarily to educate the larger community about the land-based lifeways of earlier New Mexicans, we have also established a large garden with plants that have long been used by people for the widest array of purposes. We partner with the museum to provide education about the uses and history of these plants. This project is ongoing, and volunteers are welcome to get involved!
"*" indicates required fields
Read More About Our Projects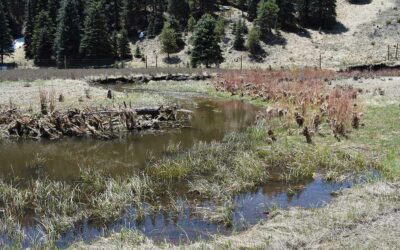 "I don't think we will need rubber boots, we can usually avoid stepping in the saturated areas at San Antonio Creek," I told colleagues before heading out for...
read more